In Ocean City you will find amazing sunrises and incredible sunsets!!
Ocean City Real Estate... #teambousehouse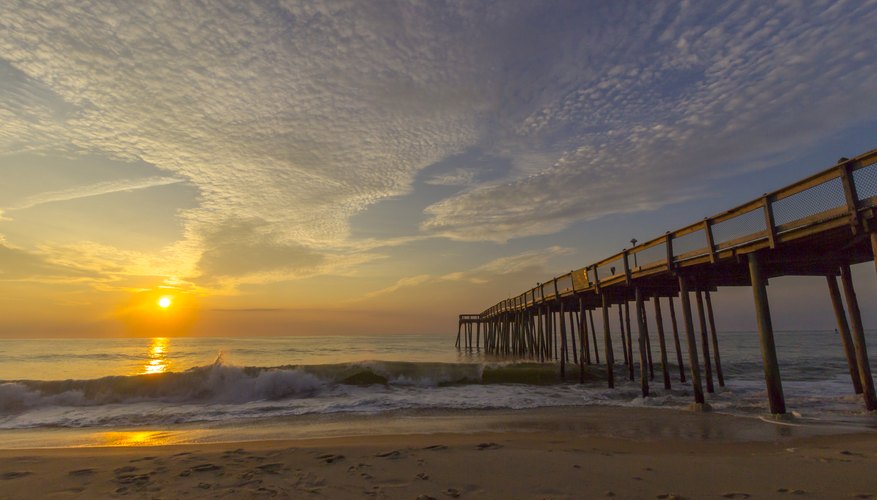 About eight million visitors flock to Ocean City's 10 miles of Atlantic Ocean beach every year, most during the summer when the ocean is warm and all the attractions are open. The city sprawls along a barrier island that continues on into Delaware's beach towns to the north.
Ocean City has many oceanfront condos amongst a few oceanfront single family homes who offer the best sunrises views. But feel assure, no matter where you live on the island the beach and its sunrise views are only a few blocks away.
And then... Mother Nature sure knows how to put on quite a display. Each night, we gaze into the sunset and think how lucky we are to live in such a gorgeous area.
We all know just how romantic, inspiring and utterly Instagram-able they can be, but most of us only make time for sunsets when we're on vacation, as if that calming, beautiful moment can only occur when we're in an exotic place, free from everyday obligations.
But -- newsflash -- the sun sets every single day, no matter where you are. And with the days getting longer and the weather getting warmer, the sunset is becoming more and more accessible, and an easy, free way to infuse some wonder and awe into your regular routine if this is where you live.
A glorious sunset is the epitome of fleeting beauty. For a few minutes, the sky is a spectacle of color, and then it's over. Yet the psychological effects of admiring the sunset may persist long after the color has faded.
Studies show that appreciating natural beauty may boost well-being, increase
generosity
and enhance life satisfaction. The key is to actively engage with the experience. To reap the rewards of that sunset, you need to stop whatever else you're doing and really notice and appreciate the show in the sky.
Sunsets can downright be breathtaking but of course sunrises are equally stunning.
One of the perks of living at the beach is the abundance of killer views.
Make this a part of your daily routine not just when you are on vacation!